Our Services
Why Choose Us?
24 Hour Emergency Service
Over 25 Years Of Experience
Technicians Are State Certified & trained In Both Pest & Termite Control
Money Back Guarantee
Residential & Commercial Quarterly, Monthly, & Bi-Monthly Service
Same Day Service
Quick Response Time
Quality, Dependable Service
Spider Extermination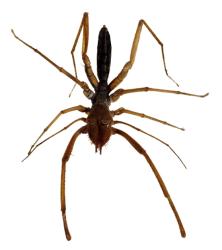 As small as they may be, spiders send chills up the spines of many people. And to think that you may be sharing your home or office with dozens of them at a time can be more than a little unsettling.

At Curry Termite & Pest Control LLC, we understand not only how uncomfortable the sight of a spider can make you, but also how to get rid of the problem.

It may be surprising to many home and business owners just how quickly a sparse spider problem can become an infestation. Instead of trying to get rid of the issue on your own using store-bought sprays, contact us for a reliable solution.

Discover what many other Southwest Virginia residents already have. When you enlist the help of Curry Termite & Pest Control LLC, you can ensure that we will use only the best proven techniques for spider pest control.