Our Services
Why Choose Us?
24 Hour Emergency Service
Over 25 Years Of Experience
Technicians Are State Certified & trained In Both Pest & Termite Control
Money Back Guarantee
Residential & Commercial Quarterly, Monthly, & Bi-Monthly Service
Same Day Service
Quick Response Time
Quality, Dependable Service
Cockroach Extermination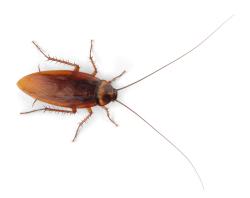 Has your house or apartment been invaded by unsightly cockroach invaders? More than just a nuisance or eyesore, cockroaches carry a variety of bacteria on their bodies that is harmful to humans and are a cause of a number of diseases ranging from food poisoning to dysentery.
If roaches are present in your home, exterminating them should be a top priority.
Fortunately, Curry Termite & Pest Control LLC has the solution for all your roach problems. We are a full service exterminator that specializes in roach control. We have a tremendous array of experience getting rid of cockroaches and we take every measure to insure that the unwanted intruders never come back.
We use a variety of safe techniques that are harmful to only the roaches but perfectly safe to humans. Curry Termite & Pest Control LLC offers prompt service and will effectively remove roaches from your home so they don't come back.
Get rid of invading roaches with the help of Curry Termite & Pest Control LLC. Call us today and we will help you out!